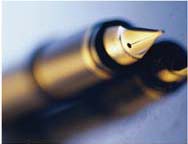 Management Team
Towerview Capital Management is backed by prominent private investors and veteran executives. We have strategic relationships with healthcare diagnostic companies, healthy food companies and various hospitals and medical associations. Towerview's advisory board is led by Mark Johnson, VP at the Carlyle Group and William Tyson, The Wharton School.
Claude Tellis
Managing Director
Mr. Tellis has operated and grown companies as both an entrepreneur and as a venture capitalist. Prior to forming Towerview Capital Management, Mr. Tellis co-founded and operated the first healthy vending machine company, Healthy Body Products (HBP), with Mr. Cook and another partner. Healthy Body Products services the largest healthy beverage contract in the nation with Pepsi, a $25 MM deal that extends to over 1.2 MM students in the Los Angeles school district. Healthy Body Products was also invited by California State Senator Escutia to testify on obesity prevention, leading to legislation that has been duplicated in twenty-three states.
Mr. Tellis also originated, closed and managed a $38 MM venture capital fund, HEOF (Houston Economic Opportunity Fund), which invested in domestic emerging markets. HEOF executed buyout transactions in diverse industries including consumer products, light manufacturing, food and technology businesses. Mr. Tellis was profiled for his work with HEOF in the October 2000 issue of Forbes Magazine.
Mr. Tellis graduated from Duke University with an A.B. in Economics, where he was a Carl Rowan Scholar. He subsequently received an MBA from the Wharton School of Business as a Merrill Lynch Fellow.
Kareem Cook
Managing Director
Mr. Cook brings operations, technology and marketing expertise to the Towerview team. before forming Towerview Capital Management, Mr. Cook co-founded Healthy Body Products, where he managed the operations, purchasing and customer service for the business.
Prior to HBP, Mr. Cook was a Marketing Director for Disney Corporation, where he marketed Disney World to ethnic consumers, concentrating on hispanic and african american communities. While at Disney, Mr. Cook and his team managed large commercial accounts with numerous Fortune 500 companies. At Hilton Hotels, he worked with senior management to identify high net worth investors and then originate, structure and close deals.
Mr. Cook is on the Board of the YMCA Achiever's Program and is a distinguished alumnus of the Prep for Prep program. He graduated with an A.B. from Duke University in Political Science and then earned an MBA from Duke's Fuqua School of Business, where he was a Rollins scholar.
Catherine Zhang
Principal
Catherine Zhang has extensive experience in product marketing, corporate strategy and finance and accounting. Prior to joining Towerview Capital, Ms. Zhang worked as an Equity Analyst at T.Rowe Price Group in 2004. Her entrepreneurial experience included co-founding a startup company, PIC Software, where she spearheaded the fund raising and business development efforts. She also worked for industry leaders such as Manugistics and ChoicePoint in product management and system analysis roles.
Ms. Zhang holds an MBA from the Wharton School of Business and her B.E. from East China University. She grew up in China and received her first graduate degree in Merchandising from the University of Georgia.